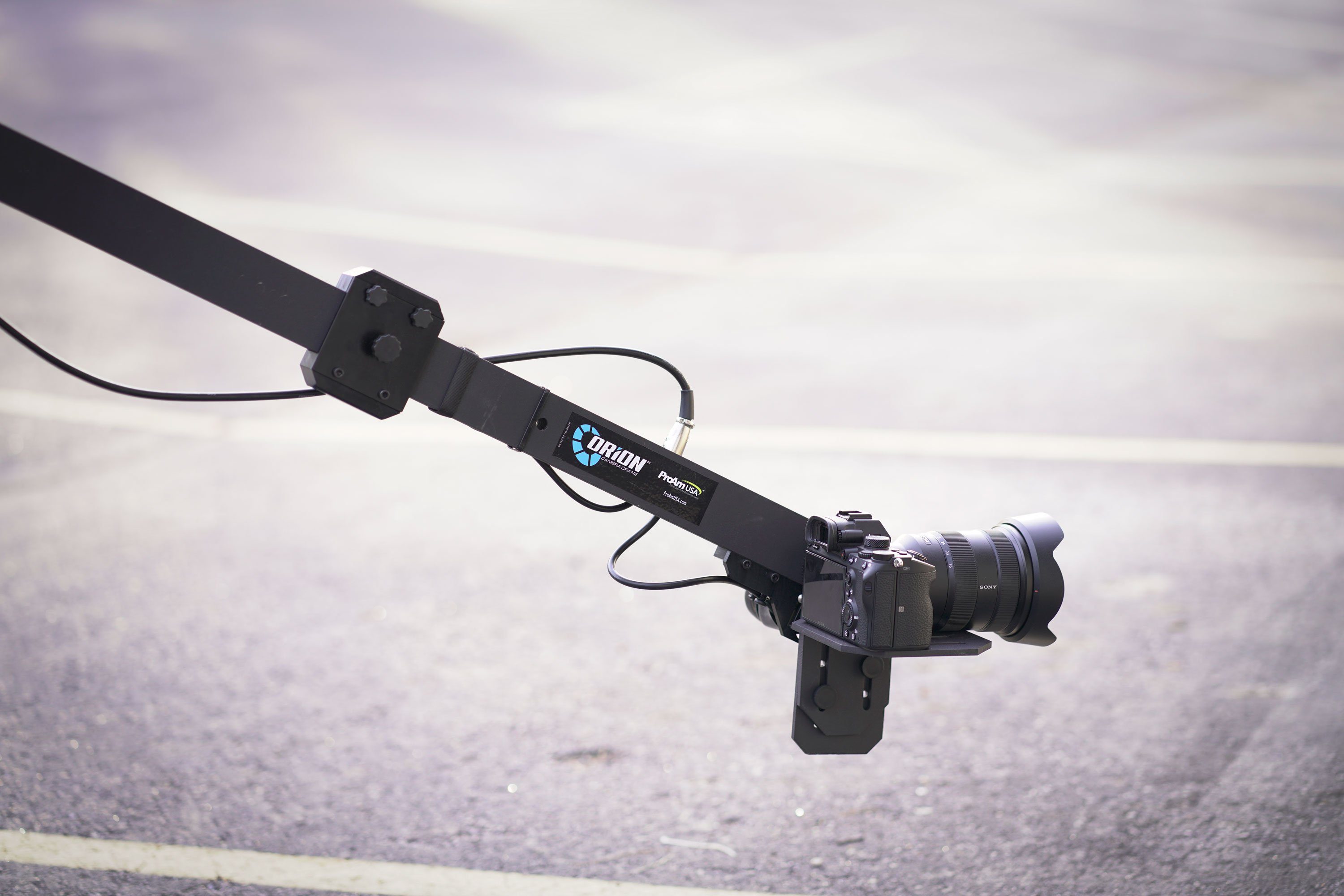 Motorized Joystick Tilt MotoTilt DIY Kit for Orion Camera Cranes (DVC50, DVC60, DVC200, DVC210, DVC260)
What started out as a "Frankenstein" project using components from our popular TigerTilt Motorized Pan & Tilt Head, is now its own retail kit!
With these components, and using some simple DIY steps, you can motorize the tilt of Orion Camera Jibs– works with models DVC50, DVC60, DVC200, DVC210 and DVC60 that have two threaded holes at the bottom end of the crane body.
*Video install coming soon!
While the camera mount may be different, your Orion Crane body (tube only) will need to be of this design, which we began producing in 2011-2012. It is a 1x2 inch tube with 2 threaded holes on the bottom of the end of the crane body.