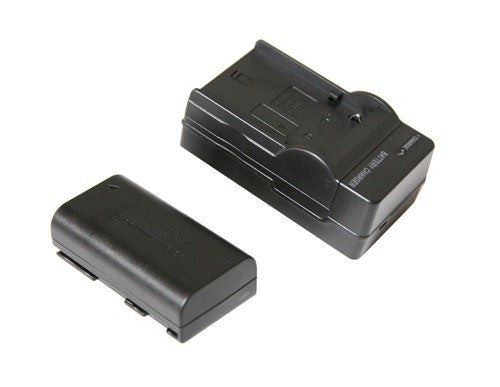 Canon LP-E6 Equivalent 2000mAh Battery & Charger use with Canon LP-E6 LCD Monitor Adapter Plate
Great economical solution for powering an LCD monitor when using the Canon LP-E6 series battery adapter plate.
2000mAh Canon LP-E6 Style Li-Ion Battery (non-Canon brand) 
AC Battery Charger
Powers a 7" LCD Monitor for up to 4 hours!
Can also be used for powering most Canon DSLR Cameras.