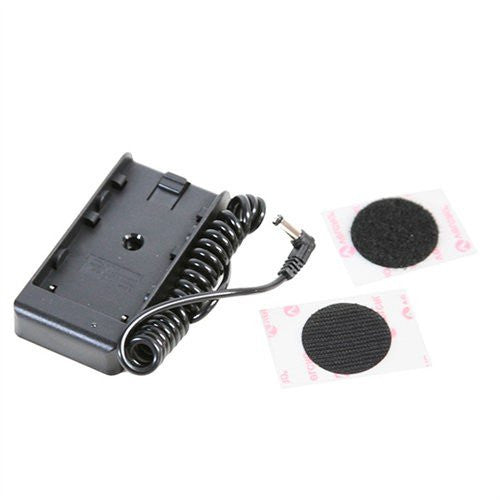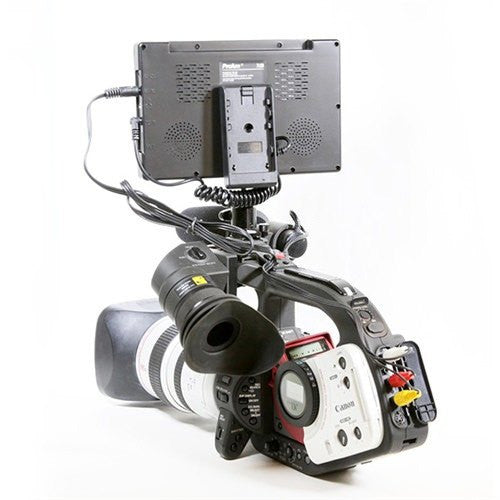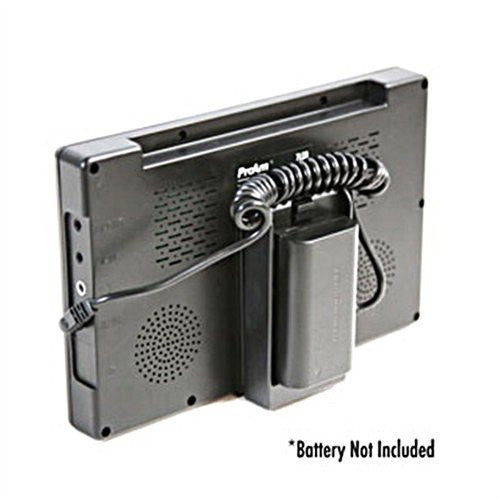 Canon BP 900 Series to LCD Monitor / LED Light Battery Adapter Plate Converts to 12V
This is the perfect solution for powering any 12V LCD Monitor or LED Light when in the field or on the go. This adapter plate uses your camera battery making it powerful and lightweight. With a large capacity lithium ion battery it lasts for the entire job. This makes LCD portability so easy, and LED lighting very convenient.
Converts camcorder battery to 12V
Up to 5 hours of power depending on battery
DC connection size: OD 5.5mm, ID 2.1mm
Weight: 3 oz.
Easily attach to device using included Velcro
Includes: Battery adapter plate, DC Connecting Cable, Velcro Tabs
Compatible with Canon BP911, BP915, BP930, BP945
Where can I buy the battery?

Sure, here's a link to purchase the compatible battery and charger set: https://www.proamusa.com/products/canon-bp-915-equivalent-2000mah-battery-charger-for-use-with-the-canon-bp-lcd-monitor-adapter-plate

Do you ship to Australia?

Yes! We ship internationally daily. Our shopping cart will calculate shipping options and costs for you. I recommend USPS Postal services for lower overall costs. Thank you!