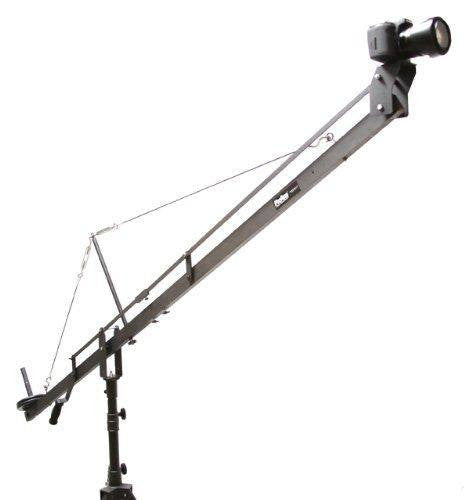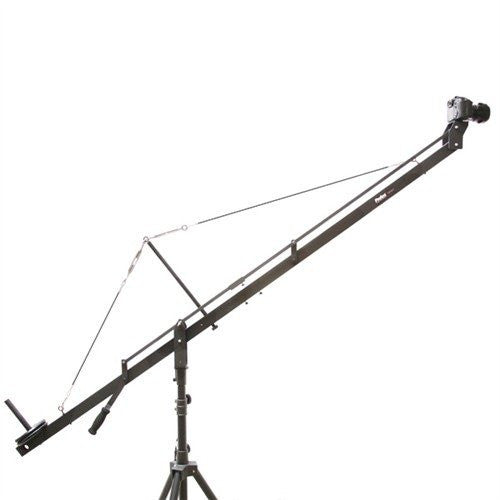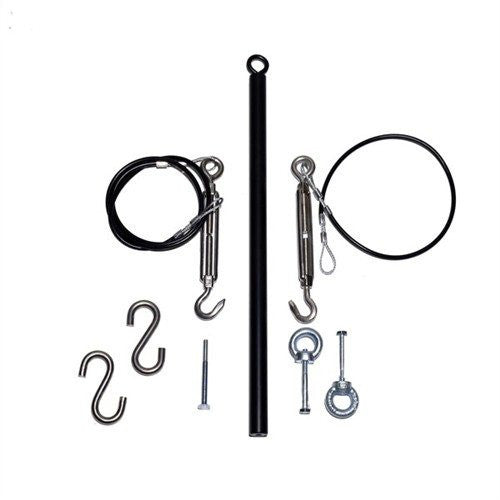 Stainless Steel Support Cables for ProAm USA Orion 8 ft DVC200 DVC210 Camera Crane
Are you loading down your camera? Need more stiffness to beef up your 8' ProAm USA Orion DVC200 or DVC210 jib?
Just hook up these stabilizing cables for maximum support. Installing them is super easy and the cables are easily tightened by turning the heavy duty turnbuckles. The ends of the crane are pulled tight preventing unwanted movement. The black vinyl coated steel cables and stainless steel hardware looks great with the black finish of the ProAm camera cranes.
Includes:
Front support cable,
rear support cable
aluminum support rod and bolt,
2 - heavy duty turnbuckles,
2 - S-hooks,
2 - eyebolts.
NOTE:
Compatible
only with
8' ProAm cranes
purchased from October 2011 (
Includes 8' DVC200 & 8' DVC210
)
Can this be used with the 4' extension for these 8' jibs?

For the combined 12 foot length, we offer this kit.